HMV260 Multi-screen Controller
---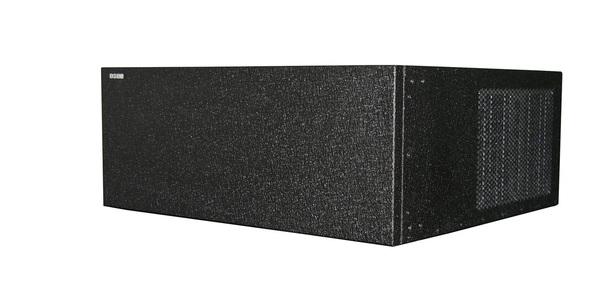 OSEE's HMV260 Video Wall Processor is a high performance video processing workstation with pure hardware architecture for spectacular video wall displaying which can be employed in fields including education and research, government announcement, information publishing, exhibition and show, controlling and commanding center, security monitoring, etc.

Advanced image processing technologies such as high definition video signal collecting, real time and high resolution digital image processing ,and advanced three-dimensional digital filtering are integrated in HMV260. Moreover, it also employs large-capacity, high-speed FPGA and CrossPoint switch to ensure the real-time processing of all input signal and the consistency of the data, leading to no image delay, discretization, frame loss, which guarantee excellent video displaying.
​
HMV260 is compatible with a wide variety of input signal formats, including, CVBS, YPbPr, VGA, DVI, Dual-link DVI, HDMI, SDI, twisted pair signal, optical signal, etc. The output signal of HMV260 supports DVI-I, twisted pair signal, and optical signal. For DVI-I signal, RGB analogue signal and DVI digital signal can be transmitted concurrently, which means that when video signals displayed on a video-wall, it can also be backup and transmitted to another group of displays simultaneously. The resolution of a single output channel can reaches up to 1920*1200@60Hz. Besides, customers can also upload and display ultra-high resolution static background images with HMV260. Additionally, ultra-high resolution dynamic background image is also supported with the extra graphic workstation to achieve perfect displaying, which is very significant to the combination of multi-groups of large screens displaying system.
​
HMV260 features excellent image quality, 32bit/pixel color sampling depth and some useful functions including TCP/IP control, dynamic adjustment of the window size, frame and title adding and so on, which make HMV260 the best choice for middle and large scale LCD, LED and DLP video wall display.
< Picture Click to enlarge >
---
Features >>>

RRTA Technology
Cross-screen Displaying
Roaming Freely
16 Images Split
Image Zoom
Picture in Picture
Graphic Cropping
Four Windows per Screen
FPGA Architecture
Flexible Plugging Card Structure
CrossPoint Switch
Various Models Available

High-performance Professional Chip

Input Signal Preview

Ultra-high Dynamic HD Input

Seamless and Real-time Switching

Frequency Doubling and Upscaling Function

Redundant Power Supply

Hot-Plugging Design

EDID Management

Scenes Saving, Loading, and Displaying in Loop

Administrative Authority Classification

Character Superimposition

Ultra-high Resolution Background Image
---
Specifications >>>

​